The Annex-Our Clearance Showroom
THE ANNEX IS TEMPORARY CLOSED FOR NOW. HOPE TO RE-OPEN IN MARCH 2016.
,
Consignments
are still taken in so don't hesitate to call or drop in the shop and discuss how we can Help. Hope to see you soon.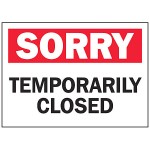 Finally, we are happy to announce the Opening of our New Venue, August 1st, where we will showcase all our used, trade in, clearance items and consignment gear.
The Annex will be offering items such as speakers, amplifiers, cd player/DACs, turntables and more. We invite you to bring in your audio gear for consignment, we will sell your product for a reasonable fee.
On the cosy second floor, we will be offering previously played fine records from labels like EMI, Angel, Decca and RCA to mention a few and we expect to add more on a regular basis. New records will also be made available. Another unique feature to our place will be listening stations set up with headphones and turntable to listen to your purchased used records so you can enjoy them right away. Quality headphones/headphone amps /turntables will be set up.
Where; 12261 Yonge Street in the coach house next to the main house.
The open hours of this new venue will be 10-6pm Tuesday-Saturday or call 905-773-7810 with your questions or if you plan to bring gear down for consignment. Sales are Cash only and some items include 30/60 or 90 day warranty. Clearance items will include the manufactures warranty. No warranty or exchange on any of the used Lps
We invite you to drop in and see what is available. Gear comes and goes quickly, so we will not be able to publish a list so calling is recommended. Thanks and have loads of fun. Angie
---