Cables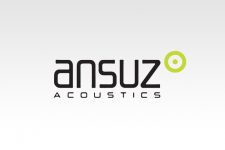 Featured cables;  Kimber, Audioquest and Transparent. We invite you to listen to cables that will match and improve your audio gear and maximize the sound of your system. We can help to advice you which is the right cable for your your gear.
Trade ins and upgrades are also offered to help you get to what your system needs.
Introducing the Ansuz Cables, hi end cables with a whole new experience. We were so pleased with these special cables that is has replace 2 of our cable lines. Their performance of fine and delicate gentle finesse of high frequencies. The midrange realism was breath taking that extended to the mid bass and finally super control in the bass. Sounds amazing. We invite you to hear this New discovery, Ansuz Cables.
Offering: interconnects, speaker cables, digital and power distribution along with cable accessories.
Designed and manufactured in Denmark.
http://www.ansuz-acoustics.com/index.php/products/cables
---