Questyle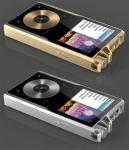 News  
QP2R
now in stock- Price
$ 1,599.
 New CMA 400i Headphone amp Price
$ 1,199.
QP1R
- $ 1,299.Available in Gold or Space Grey finish.
Sale Price $ 1,099.
HEADPHONE AMPS, WITH DAC BUILT IN OR WITHOUT, SEPARATE DAC. WE ARE HAPPY TO OFFER SUCH A HIGH QUALITY PRODUCT. FULL LINE AVAILABLE IN OUR SHOP FOR AUDITIONING.
New Gold Reference Series Now in Stock.
---