Coming Soon
Around every corner, there is something just a little bit better.  We make sure it's in your hands and on this site immediately. Our well-developed relationships with top manufacturers means we have the latest equipment for you to choose from.  Make this page one of your "weekly must-reads" to stay on top of the audio game. If you don't see what you're looking for, call us.  We can order it for you or recommend an even better option.
New Added Location–For years we have offered used, trade in and clearance items which offer great opportunities for the hobby part of the industry who can then experience different levels of audio without  investing in new items.  In the new location we will also have space for Consignment items for those who are down sizing or  have acquired too much gear.  A reasonable consignment fee will be charged. We are excited that this forum will have a great space and environment . Audio and non audio items will be available for sale. Opening date has yet to be established but we are aiming for the end of October. Our phone number at this location will be 905-773-7810 and is located next door to Angie's Audio Corner at 12261 Yonge Street in Richmond Hill.  Once completed we will have 3 separate levels of stores; entry to Hi End at 9108 Yonge St.,  Hi End to Higher End at 12261 Yonge Street and right next door our Clearance Center-"The Annex" 905-773-5773   Hope to see you soon and explore.   Thanks Angie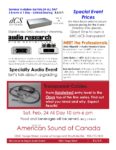 Party June 21 / 4pm-8pm
Party Thursday June 21- Customer Appreciation Event
Special Audio quests- Michael Fremer, Anthony Kershaw, Ernie Fischer, and many company Representatives. Lots of Food and Beverages. Live Music- Jazz Trio and String Quartet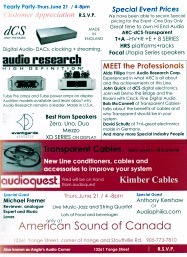 Thanks for your continued Support and hope to see you here. Angie and Team. Event: Meet the Professionals We are happy to welcome Aldo of Audio Research Corp., John of dCS Digital and Bob from Transparent Cables. Join us for some great demos of these Fine audio products.
ARC DCS TRANS SeminarFeb242018
---
---

JL Audio Subwoofers
News- Sale on all subwoofers.
Fathom V2 Series
available and in the shop for your audition.
New E
  series. A new more affordable series from the famous Phatom series. Promises to be very powerful and dynamic. 2 new models arriving this month, October.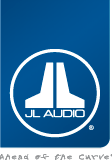 Just in! the
New Dominion Series
of Subwoofer. The Series offering outstanding performance that will surprise you. Now everyone can afford the most popular subwoofers in the better audio marketplace. Drop in and see the New Dominion Series alongside the eSeries and Fathom. Upgrade to JL audio. Made in U.S.A.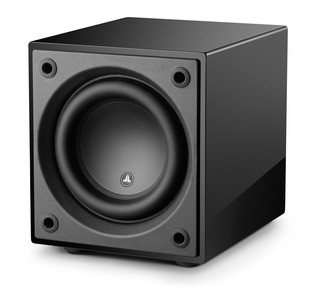 ---
---