Home Theatre
JVC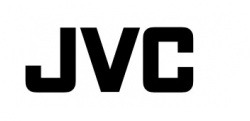 Excite your senses with the ultimate quality and innovative intelligence that JVC has to offer for your lifestyle entertainment!
JVC Canada Inc. is a wholly owned subsidiary of JVC KENWOOD Corporation. JVC KENWOOD Corporation is one of the world's leading developers and manufacturers of advanced audio and video products. JVC has always been inspired by the imagination and continues to push, meet and exceed beyond known boundaries.
http://www.jvc.ca/www/Consumer/products.aspx?h=C1
---
Marantz

We know that true hi-fi is about being able to reproduce the magic of a performance. It's about experiencing music just as the artist intended, even in the cinema. It is music that delivers the ecstasy and agony of a film's story. To Marantz, perfect specifications and technical accomplishment count for nothing unless a product can unlock the power, the excitement and the emotion of music.
http://ca.marantz.com/ca/pages/home.aspx
---
New Nad digital gear now in the Store

---