iPod Docks
Brik

BRIK Instruments Co., Ltd. is a professional manufacturer of Audio Products, offering Audio System, Amplifier, and Phono Stage with high quality. 
Our main products include Integrated Amplifier, D/A Converter, Bluetooth Stage, Internet Radio, Input Selector, DAC, Media Center, and Equalizer Stage. 
In addition to above mentioned products, we also provide Audio System Accessories such as RCA Cable and Audio Shelf.  If you are looking for high quality Audio Amplifiers, Hi-Fi System and High-End Bluetooth Manufacturer.
All instock items Reduced to Clear.
Check with Arnold models in stock and prices. 905-886-7810
http://www.brik-audio.com/
---
JVC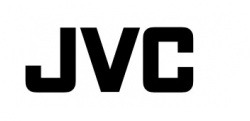 Excite your senses with the ultimate quality and innovative intelligence that JVC has to offer for your lifestyle entertainment!
JVC Canada Inc. is a wholly owned subsidiary of JVC KENWOOD Corporation. JVC KENWOOD Corporation is one of the world's leading developers and manufacturers of advanced audio and video products. JVC has always been inspired by the imagination and continues to push, meet and exceed beyond known boundaries.
http://www.jvc.ca/www/Consumer/products.aspx?h=C1
---
Project Audio

Heinz Lichtenegger, one of Austria's leading distributors of high-end audio brands, founded PRO-JECT AUDIO SYSTEMS in early 1990. As an audiophile and music lover, Heinz 's interest in turntables and analog playback turned into a passion to create turntables, tonearms and analog accessories that were reasonably priced yet that were uncompromised both mechanically and sonically. This passion is what led him and his like-minded colleagues to launch a new business venture named PRO-JECT AUDIO SYSTEMS.
http://www.project-audio.com/
---