DEMO CLEARANCE
Demo Floor models REDUCED
Focal Sopra 2 Blue –$16,990. $ 9,000.pair demo models in as new condition-full 5 years warranty.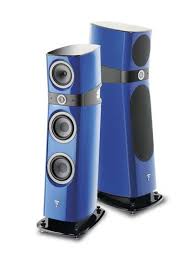 After 30+ years we have decided to remove Sonus Faber Speakers as one of our speaker offering, so our Demos are Greatly reduced. A great opportunity to buy a fine speaker for a great price. Crafted in Italy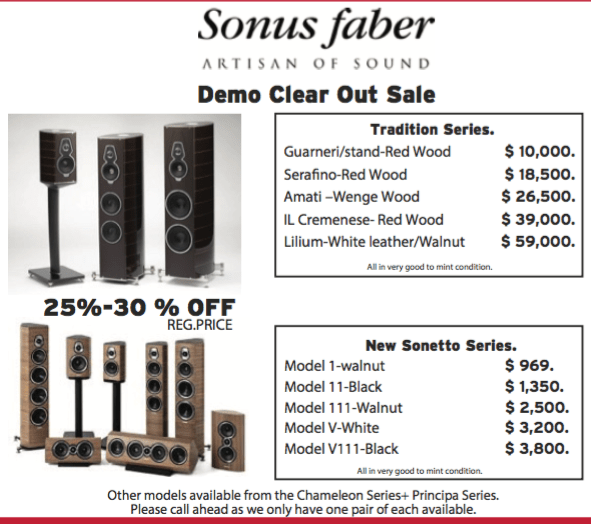 Some items on the above list are SOLD as follows- Guarneri/stand,IL Cremenese, Serafino, Sonetto Model 2, 111,Model V and V111. Please call ahead for availability.All are in very good   condition and complete with original boxes. Also available, Olympica 11 in Walnut  $ 8,500. pair(sold) and Olympica 1 with matching stand for $ 4,850. in Walnut finish. Chameleon Tower w/Blue sides and B bookshelf with Red sides Reduced. The newest model Electa Amator w/Stand reduced to $ 8,900.pair. All are current models and in very good condition with original boxes.

Clearance on Discontinued Models.
AK 120Mk11- $ 995. AK 240- $ 1,999. Dock/charger$ 749.
Ask about Astell & Kern current models also available.
Questyle QP-1 R– available in Grey or Gold finish- New in the box discontinued model. Was $1,299. Now 699.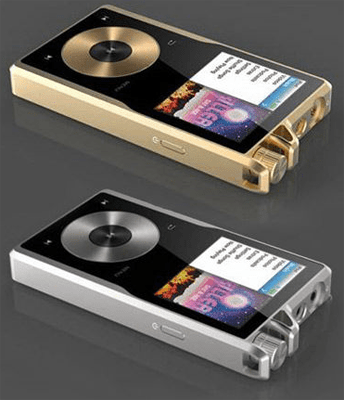 Floor models Reduced to make room for New models Arriving.
Pre amp and power amps available
One complete set available- $ 30,000. Cnd
Transport+ 2 mono dacs+ Clock- Rhodium set.
Sale limited to demos only. Warranty to apply. No Phone quotes but please feel free to call and check what models are available.
Also Available are older models –  D01Rh mono dacs+ DCS Bridge for streaming- $ 20,000.
-SZ elegance SACD/cd player Demo $ 3,900. slim line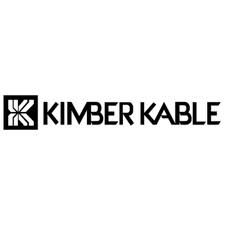 Select Series Hi end interconnects and speaker cables.
Some models available-KS 1111, KS1121, KS1011, KS1026,Monocle 8'pr.Call for lengths available.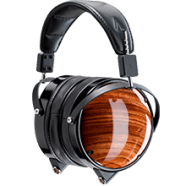 Discontinued Headphone Models -Demo and New in the box Reduced  in stock models only.