Sonus Faber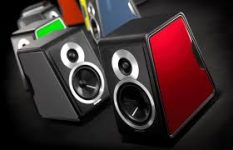 Chameleon
and
Venere
Speakers on display. Now discontinued but some Demos available on
Clearance
. Please call ahead for available stock and colour.
Chameleon Series
offers an affordable choice to the Sonus Faber line of fine audio speakers. Custom choices of the side finished which suit your environment, great colour choices. Full line offers a centre channel for Home theatre application as well as 2 channel audio. Slim towers and bookshelf speakers complete the line.Made in Italy.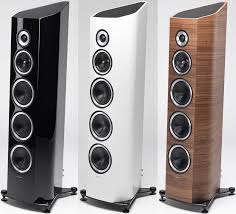 The Venere Series
This series is a tribute to the top of the line Aida. Stylish and a beautiful shape to fit any home setting. Easy to drive with most AV receivers or any 2 channel solid state or tube amplifier. This line also offers a full range of bookshelf, floor standing and centre channel speakers. Available in White, Black or Wood finishes.
sonus faber
---