Sonus Faber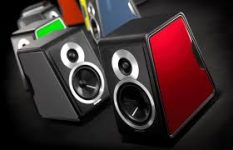 March 5, 2019
Update: After over 30+ years we will no longer represent Sonus Faber speakers. All Series of Sonus Faber demo models are now on
Clear Out
. If you every thought of purchasing an elegant fine speaker from Sonus Faber we encourage you to look at some of the opportunities available now on our Clear Out demo models. The selection available includes the following models-
Lillium, IL Cremenese, Amati Tradition, Serafino Tradition, Guarneri/stands, Olympica 1/stands, Olympica 11, Sonetto Series.
We are offering Clear Out prices. Please call for prices and availability and finish as there is only one pair of each in the shop for this special. Also available the
SF16
music center for
$7,999.
Chameleon
 (Tower/Blue, B/Red +stands) and
Venere
Speakers on display. Now discontinued but some Demos available on
Clearance Out
. Please call ahead for available stock and colour.
Chameleon Series and Principa
 offers an affordable choice to the Sonus Faber line of fine audio speakers. Custom choices of the side finished which suit your environment, great colour choices. Full line offers a centre channel for Home theatre application as well as 2 channel audio. Slim towers and bookshelf speakers complete the line.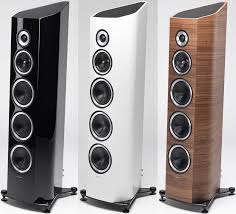 The Venere Series- Sold Out
This series is a tribute to the top of the line Aida. Stylish and a beautiful shape to fit any home setting. Easy to drive with most AV receivers or any 2 channel solid state or tube amplifier. This line also offers a full range of bookshelf, floor standing and centre channel speakers. Available in White, Black or Wood finishes.
sonus faber
---